Winning the Modern Indian Festive Shopper in 2018
Presented by Team InMobi
Thursday September 27, 2018 at 3 PM IST
Festivals hold a special place in the lives of people across the globe. And, the Indian festive season starting September, holds immense opportunity for marketers. But, do you know what the festive shopper is looking for? Or, how consumers are planning, researching and evaluating their shopping?
With The 2018 Indian Festive Season Guide for Marketers, our latest research on the upcoming festive season, we bring to you the pulse of the modern Indian shopper - including insights on purchase behaviour across age, gender, cities, categories and channels. 2018 is going to witness 40% higher spends on average as compared to 2017, with digital channels forecasted to account for close to half of all purchases this festive season. As consumers increasingly rely on digital channels - especially mobile, to research, discover and buy products/services, marketers need to understand the festive season shopper and the role mobile plays in their lives.
Join this webinar to:
Gain an in-depth understanding of the modern Indian festive season shopper
Understand the growing role of mobile in shopping and purchasing during the festive season
Build a smarter mobile marketing strategy and maximise impact
In case you cannot join the session, do sign-up and we will send you a recording of the webinar.
Presenters: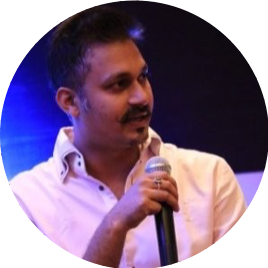 Nikhil Kumar: Nikhil heads direct brand JBPs and partnerships across industry verticals at InMobi, aligning brand requirements to product/tech integrations to get the best consumer ad experiences on mobile. Nikhil has earlier worked with brands such as Puma, L'Oreal and Cafe Coffee Day across business strategy, branding and marketing.
Rajesh Pantina: Rajesh leads the marketing strategy and end-to-end marketing initiatives for InMobi in India. In his previous roles at InMobi, Rajesh has led product marketing for InMobi's Performance and Monetisation solutions across Asia Pacific and as Founders' Staff in the marketing function. Rajesh is an alumnus of the Indian School of Business, Hyderabad.
立即注册